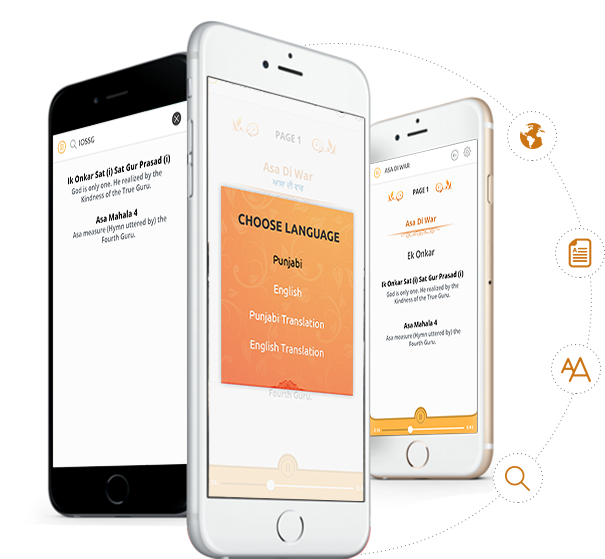 Read in a language convenient to you
Gurbani App is not only for those who can read Punjabi, in fact, it is for all. This is why the prayers are made available with English and Punjabi transliteration. Be it any path or shabad, you can easily choose between the two languages from the Settings option.
Comprehend the meaning of each word
To ascertain you are able to understand each and every word, the App comes with an option to read the prayers with their meaning. English text with its meaning and Punjabi text with its meaning are the two options you can choose from. So, do not just read, comprehend it.
Choose your suitable font size
Reading something on a small screen can be difficult, especially for those suffering from hypermetropia. Keeping this in mind, we have offered our users the flexibility to choose a suitable font size for easy reading. Keep it 10 or maximise it to 35. The choice is all yours!
Relish easy search
Type any word in the Search space and you are redirected to a page containing links of all pages where your desired word appears. Whether you type your word in English or Punjabi, the Search function will work the same for both.